The thought of chemically maintaining a swimming pool can be daunting. In truth, It's not hard or confusing at all.
Well, it's not confusing when you know what you are doing and understand the basics. Then again, brain surgery is probably easy if you know what you are doing.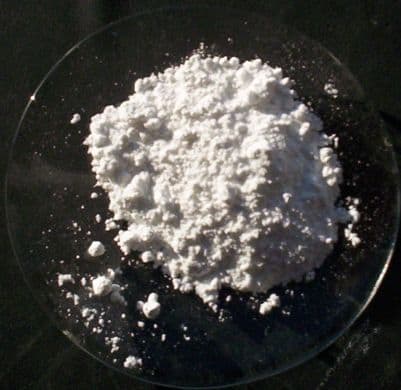 Maintaining an above-ground swimming pool can be more challenging than taking care of an inground type. But there is one thing with an above-ground pool that you don't have to worry about. And that is calcium hardness.
Above-ground swimming pools have vinyl surfaces that cannot be damaged by improper calcium hardness levels. It is therefore not necessary to add calcium or maintain the calcium hardness level for above-ground pools.
"MY POOL STORE SAYS I NEED CALCIUM FOR MY ABOVE-GROUND POOL". WHY SHOULD I BELIEVE YOU SAYING THAT I DON'T?
If you look long enough, you'll find anything in opposition here on the internet. Think the earth is flat, that pyramids used to generate and distribute free electricity, and/or 75% of all the birds that you see flying are spy drones? Cool. You'll find proof here on the internet somewhere.
Some of these beliefs are harder to digest than others for sure. Why then should you believe me when I say that your above-ground pool doesn't need calcium added to it?
First off, you don't have to believe me at all. Adding calcium to your above ground won't hurt anything with the pool. The only thing you'll notice is that your bank account will be reduced unnecessarily as calcium isn't cheap.
Most pool store owners and employees are good people. They do make a large percentage of their profit from selling chemicals though. And many are just pool store workers/owners. They don't really have much experience in the field.
Sure. A pool store is well lit, organized, and clean. And there are professional-looking displays while every working there is wearing the same shirt. But does that really qualify them in terms of whether calcium is needed for a vinyl-lined pool? Yeah, not really.
MY OPINION IS QUALIFIED IN THIS WAY
I'm not just some dude who is good at writing articles on the internet like most that write information about swimming pools. Most of these "internet pros" have maybe done a lot of researching "parroted" information in front of a two-dimensional screen. But how many of them have been around swimming pools? The answer – Not many if any.
I have calloused hands and sun-beaten skin from actually being outside and working on pools for 35 years. In that time, I've installed more than six thousand above-ground pools and operated a pool service business for sixteen years here in the harshly hot Central Florida.
During my years of servicing pools, I gained a lot of experience with chemically maintaining them. This is where my understanding of calcium in pools was mostly formulated.
When servicing hundreds of different outside bodies of water for long periods of time AND being responsible for using the least amount of chemicals possible, you learn what is needed and most importantly – what is NOT needed.
WHY IS CALCIUM NEEDED FOR INGROUND SWIMMING POOLS BUT NOT FOR ABOVE-GROUND POOLS?
There are actually three types of inground pools – concrete, fiberglass, and vinyl-lined. Out of these three, concrete pools are what are commonly considered as "inground" pools.
Concrete pools are the ones that need the calcium level to be at a certain range. This is because the surface of a concrete shelled pool has a cement-based finish(which is what comes in contact with the water).
These cement-based finishes(and what's beyond them in the concrete shell) can have some calcium in their make-up.
Now, if a body of water doesn't have as much calcium in it as it wants to have, then it will try to get more from wherever it can. In the case of a concrete pool with a cement-based surface, the water can aggressively(over a long period of time) try to retrieve the calcium from the surface.
This can result in damaging the surface of the pool.
An above-ground pool has a metal wall and a vinyl liner as its surface (which is what comes in contact with the water). There is no available calcium in these materials for the water to try to take it from like there is in a concrete pool.
This means that pool water that wants more calcium cannot pull it from the surface, which means it cannot damage the vinyl liner or metal wall.
This also means that adding calcium to an above-ground pool is unnecessary.
ARE CALCIUM LEVELS MAINTAINED FOR ANYTHING OTHER THAN PREVENTING DAMAGE TO A CONCRETE POOL SURFACE?
This is a great question. The short answer is "no", but during this advanced stage of the information age, there is no short answer for anything.
In my first years of servicing pools, I learned, observed, and adhered to all the industry standards of chemically maintaining a swimming pool. After some years went by though, I learned what is real and necessary to maintaining a swimming pool perfectly and what is not.
Even though you'll see calcium hardness on most broader spectrum test strips/kits, it's really not that important at all. Just if you have a concrete pool. And even then, if it's leaking a lot or the surface is old and already in bad shape, it's not important.
Bodies of water have two minerals/metals in them all. And they are calcium and magnesium. What? There's magnesium in pool water? Yep.
You haven't heard about magnesium in pool chemistry because it doesn't affect anything pertinent to clear water, healthy human swim conditions, AND potential damage to the structure holding the water.
I bring up magnesium because the only difference (in terms of affecting things we care about) between it and calcium is that it won't damage a cement surface. That's it.
IS IT POSSIBLE THAT IMPROPER CALCIUM HARDNESS LEVELS CAN HARM OR TAKE LIFE FROM AN ABOVE-GROUND VINYL LINER?
Some liners last much longer than others. Sometimes there's a clear answer for this. Most times there isn't.
I have been replacing liners in above-ground pools since the late 1980s. For a span of several years, I would ask the pool owners questions about how they maintained their pools.
I would ask questions like "Do you use granular or liquid chlorine", How often did you let the pool turn green", "How many chlorine tablets do you use", Do you cover your pool much" AND "DID YOU MAINTAIN THE CALCIUM LEVEL IN YOUR POOL"?
What I determined from the answers that I got was that there was no connection between how long the liner lasted or if it prematurely faded, and if a calcium level was maintained.
In reality, most above grounds don't have calcium added to them beyond the initial start-up chemicals (determined by a pool store). Most pool owners learn that chlorine levels are really what is important and never think about calcium after a short while.
EASILY MAINTAINING AN ABOVE GROUND SWIMMING POOL VERSUS BEING A CHEMIST
Chemistry has a thousand fascinating rabbits holes to go down. And if you want to go down the one about calcium and swimming pools, go for it, Hazel-Rah.
If you just want to maintain your above-ground swimming pool the easiest and least expensive way, then just know that you don't need calcium and be done with it. Spend the money on a cool float or something.